Seasons: 1
Episodes: 6
Subtitles: 24
Downloads: 6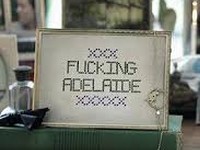 A 6 part series about three close but disparate siblings who reunite in Adelaide. But when they discover their mother is selling their childhood home, their middle class freedoms and sense of security is rocked and they are forced to confront a past that none of them can let go of.
Pamela Rabe
Brendan Maclean
Audrey Mason-Hyde
Beau Travis Williams
Kate Box
Tilda Cobham-Hervey
Fucking Adelaide S01E03 - 'Emma Loves Leather'
Date
Down.
Rating
English subtitles