Seasons: 7
Episodes: 152
Subtitles: 471
Downloads: 38089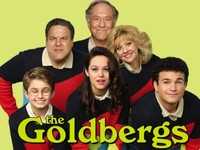 Follow Before there were parenting blogs, trophies for showing up and peanut allergies, there was a simpler time called the '80s. For geeky and movie obsessed youngest child Adam, these were his wonder years, and he faced them armed with a video camera to capture all the crazy.
Wendi McLendon-Covey
Sean Giambrone
Troy Gentile
Hayley Orrantia
George Segal
Jeff Garlin
Patton Oswalt
The Goldbergs S06E21 - 'I Lost On Jeopardy'
Date
Down.
Rating
English subtitles