Seasons: 2
Episodes: 19
Subtitles: 124
Downloads: 4973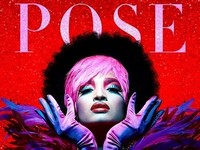 Pose is set in the world of 1986 and "looks at the juxtaposition of several segments of life and society in New York: the rise of the luxury universe, the downtown social and literary scene and the ball culture world."
Indya Moore
Evan Peters
Kate Mara
Ryan Jamaal Swain
Angelica Ross
Angel Bismark Curiel
Pose S02E05 - 'What Would Candy Do?'
Date
Down.
Rating
English subtitles