Seasons: 7
Episodes: 66
Subtitles: 137
Downloads: 10302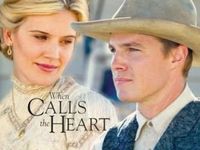 Based on the series of Canadian novels by Janette Oke, "When Calls the Heart" is about a wealthy woman in the 1800s who gives up her comfortable class station in order to head West and be a school teacher. Elizabeth Thatcher trades high society life for a classroom post in the prairie, determined to prove she is brave enough to live on her own. She learns through her aunt's secret diary that she had been a pioneer woman herself, and uses it as a guide to embark on her own adventures.
Anthony Harrison
Cherie Lunghi
Daisy Head
Christopher Villiers
Lori Loughlin
Maggie Grace
When Calls the Heart S07E00 - 'Home for Christmas'
Date
Down.
Rating
English subtitles
31.12.19 07:00

23

When Calls the Heart S07E00 WEB.KOMPOST
31.12.19 07:00

12

When Calls the Heart S07E00 WEB.KOMPOST