Seasons: 3
Episodes: 28
Subtitles: 28
Downloads: 2768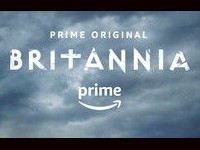 In 43 AD, the Roman Army - determined and terrified in equal measure - returns to crush the Celtic heart of Britannia - a mysterious land ruled by warrior women and powerful druids who can channel the powerful forces of the underworld. Or so they say.
David Morrissey
Kelly Reilly
Nikolaj Lie Kaas
Liana Cornell
Gershwyn Eustache Jnr
Mackenzie Crook
Britannia S03E01 - 'Episode 1'
Date
Down.
Rating
Spanish subtitles
10.09.21 02:50

9

Britannia S03E01 720p.Web-DL