Seasons: 1
Episodes: 10
Subtitles: 47
Downloads: 5919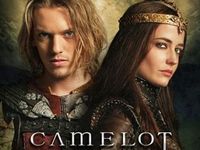 King Uther dies suddenly. Britain is facing chaos. The sorcerer Merlin appoints the not so known son and heir Arthur as the king who was raised as a commoner, but his half sister has other plans. Arthur faces tough times and will be tested beyond imagination.
Claire Forlani
Clive Standen
Jamie Campbell Bower
Joseph Fiennes
Tamsin Egerton
Camelot S01E06 - 'Three Journeys'
Date
Down.
Rating
Greek subtitles
10.05.11 02:32

21

Camelot S01E06 HDTV
09.12.13 14:15

5

Camelot S01E06 Web-DL.DiGrX