Seasons: 1
Episodes: 12
Subtitles: 24
Downloads: 293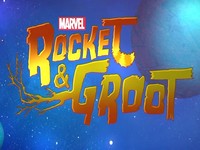 Marvel and Disney XD have produced a 12-episode series of Rocket & Groot animated shorts. The shorts follow Rocket and Groot as they try to figure out how to get enough credits to buy a new ship after their old one breaks down.
Trevor Devall
Kevin Michael Richardson
Marvel's Rocket and Groot S01E10 - 'It's the Little Things'
Date
Down.
Rating
English subtitles
30.03.17 08:20

22

Marvel's Rocket and Groot S01E10 WEBRip.TVSmash
30.03.17 08:20

2

Marvel's Rocket and Groot S01E10 WEBRip.TVSmash